Grand Living Homes is dedicated to providing well-constructed homes and close client collaboration. We pride ourselves on listening to our clients and working with them throughout the entire process so that no detail is overlooked.

Our mission is ❝ to exceed our client's expectations and make their home grand.❞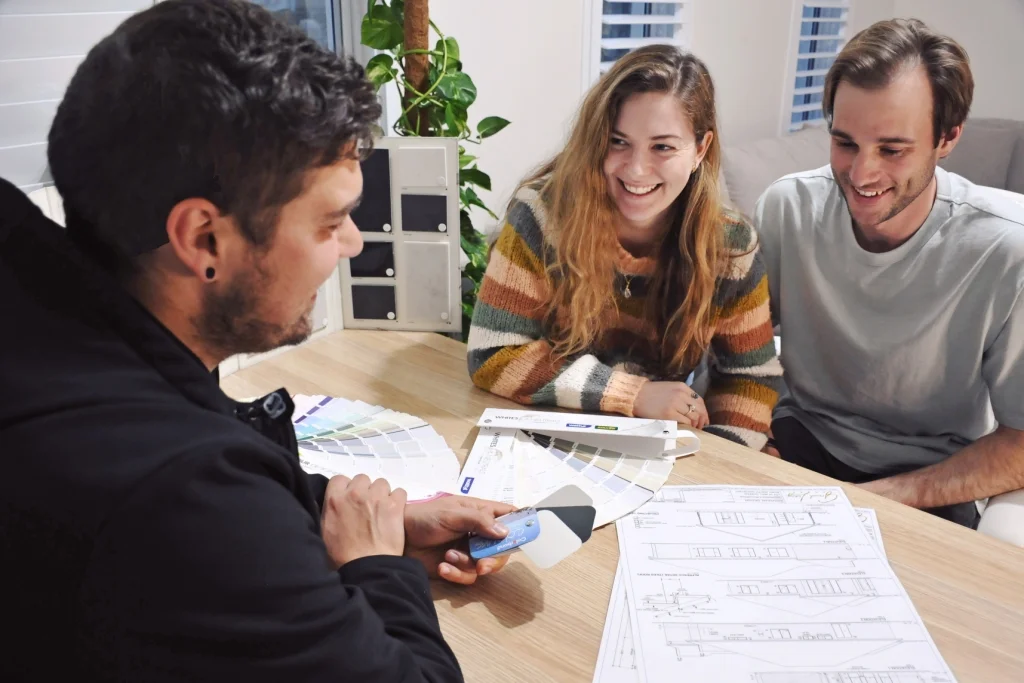 Dream homes are just part of what we do. We bring the same skills and professionalism to every project we work on, whether that be a new home, adding extensions, or renovating your current property. Take a look at the many services we provide:
For all the latest resources and information check our Client Hub.
Our reputation is based on the quality of our homes and the sincere respect we have for our clients. We're fortunate to have a team that love what they do and it is this passion which sets us apart.
Trusted Professionals
With almost 15 years in the building industry, Grand Living Homes has become one of the most trusted names in luxury living. With client-centred service, quality products, and outstanding homes, our list of satisfied home-owners is continually growing.
Affordable luxury
We are proud to be able to offer remarkable homes for an affordable price. By working efficiently and sourcing our materials from trusted suppliers, we are able to pass these savings on to our clients.

Client-centred service
Grand Living Homes is not only in the business of constructing amazing homes. We pride ourselves on our superior customer service. From the moment you make that first call until we hand you the keys to your dream home, you can expect top-quality service, understanding, and advice.
What our customers are saying...
❝
My wife and I knew from the first time we met Thomas that we wanted him to build our new home. The way he helped us and the advice he gave demonstrated to us that he knew exactly what we wanted. We've been in our new home for just under a year now and all we can say is thanks, Thomas.
❞
–
Liesel & Rachael, South Perth.
❝
The personalised experience and attention to detail that Thomas brings is what sets him apart from other builders. I had already signed a contract with a major building company, but the lack of communication and extra costs they kept adding after I'd signed the contract forced me to cancel it and choose another builder. I'm very happy after crossing over to Grand Living Homes. The whole process from start to finish was communicated clearly and the build ended well ahead of schedule.
❞
–
Laurie, Kewdale
❝
Extremely happy with our new home. Thomas and his team made the whole process stress-free and far easier than we thought it would be. Professional service all the way. And now we have a beautiful home that's exactly as we imagined it would be.
❞
–
Holly & Thomas, South Guildford
❝
We had an idea of what we wanted our new house to look like, but there were a few things we couldn't decide. Thomas was amazing. And patient. He helped us more than he knows, and we couldn't be happier.
❞
–
Emily & Peter, Wembley